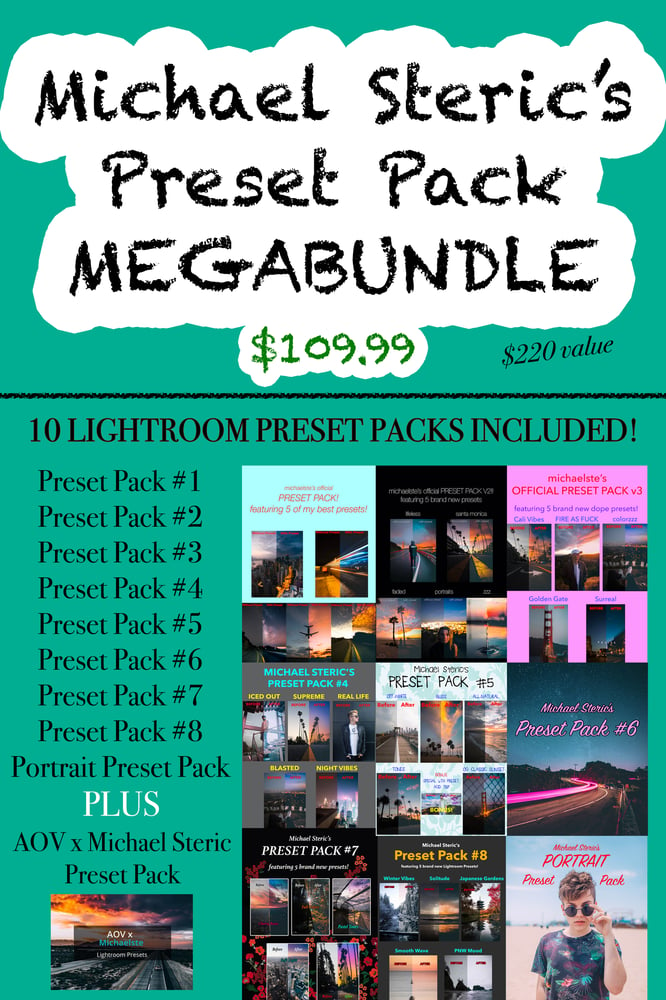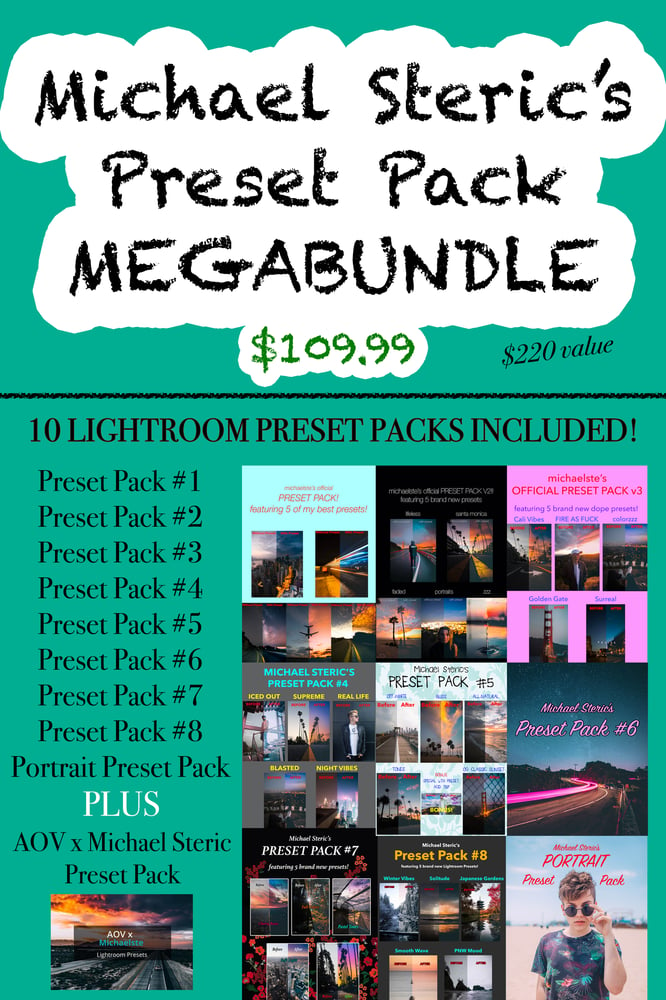 Michael Steric Preset Pack MEGABUNDLE
$109.99 / On Sale
This megabundle contains every single Lightroom preset pack that has been released + a bonus Art Of Visuals preset pack collaboration. These presets will help your photos & edits look amazing; I use them all the time to create surreal edits! Presets will be automatically delivered via email immediately after you place your order.
Preset Packs Included:
Preset Pack #1
Preset Pack #2
Preset Pack #3
Preset Pack #4
Preset Pack #5
Preset Pack #6
Preset Pack #7
Preset Pack #8
Portrait Preset Pack
AOV x Michael Steric Preset Pack
HOW TO TRANSFER PRESETS TO LIGHTROOM:
1. Download file from email
2. Use a file unzipper to extract the file (like winzip, 7zip or keka, any of them work)
3. Open lightroom
4. Scroll to top left and click Lightroom --> Preferences --> Show Lightroom Presets Folder
5. Drag "Michael Steric Preset Pack MEGABUNDLE" folder into folder labeled "Develop Presets"
6. Close and reopen Lightroom, and all of the presets will be there for you to use!
If you have any other questions feel free to DM me or contact me via email @ igmichaelste@gmail.com